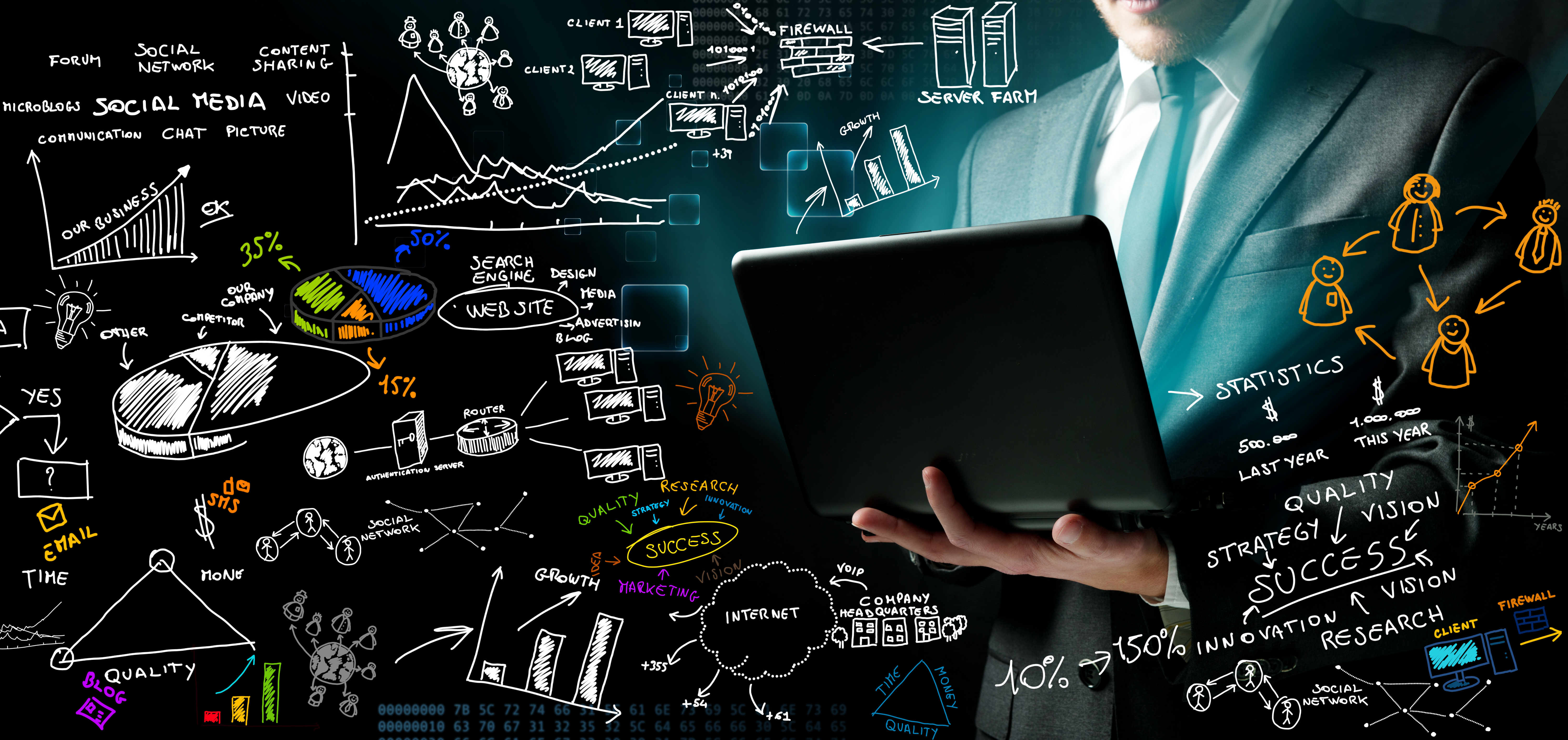 I'm sure by this point you understand some of the social media basics like Twitter only allows for 140 characters and LinkedIn is a social media site for professionals. But what about some of the more complex differences? For instance, did you know that recruiters actively search LinkedIn for professionals with relevant work experience regardless of whether or not they are currently employed? In this blog, I will cover some of the more in-depth differences between Facebook, LinkedIn, and Twitter.
Facebook
We all know the power of Facebook. It has been a staple in the social media scene since its creation in 2004 and now claims over 1 billion active users. While Facebook is known for connecting businesses to customers, it is the business to consumer (B2C) side where it holds most of its power. Granted, there are some business to business (B2B) that are successful on Facebook, but they are few and far between. Whether you're in B2C or B2B, I recommend setting up a company page on Facebook. Use it to show the personal side of your company. Let people know who your organization is behind the scenes as many people like to feel a personal connection to their favorite brand. Last but not least, it is also important to remember that the life cycle of a post on Facebook is much longer than Twitter. Therefore, posting more than twice a day can seem excessive for your audience. Remember, a Facebook post has the life cycle of about one day.
Twitter
Twitter is a very popular micro-blogging site with more than 255 million active users. It is a great place to let people know of any late breaking news, even if it is not related to your business. The average life cycle of a tweet is 2-3 hours, so tweeting 7-10 times a day is not out of the question as long as your information is useful to your audience. Twitter is useful for both B2B and B2C companies looking to engage with their audience. Companies that tweet regularly see a jump in website visits. With some understanding of Google Analytics, you can find out how many people are coming to your website from Twitter. Twitter is also a good place to help drive traffic to your blog as well. I use Twitter regularly to post links to our blogs, whitepapers, press releases, and case studies.
LinkedIn
LinkedIn is a great social networking site for the business professional. Since its inception in 2002, LinkedIn has been helping professionals connect and generate leads all around the world. LinkedIn is particularly successful in the B2B environment where it can be used to show the professional side of the company. It is also a great place to generate leads through group discussions. I post to LinkedIn about business related articles that I feel will be helpful for our audience and this helps establish us as an expert in the industry. Make sure you don't abuse LinkedIn by trying to sell your product with every post. LinkedIn should be used to educate and inform your audience, with 10-20% of content related to your products.
There are many differences between Facebook, Twitter, and LinkedIn. Knowing which site to post to with the right frequency can help you engage with your followers. Is there any other differences you can think of that separate the three social media sites? Leave a comment in the box below and I'll follow up.