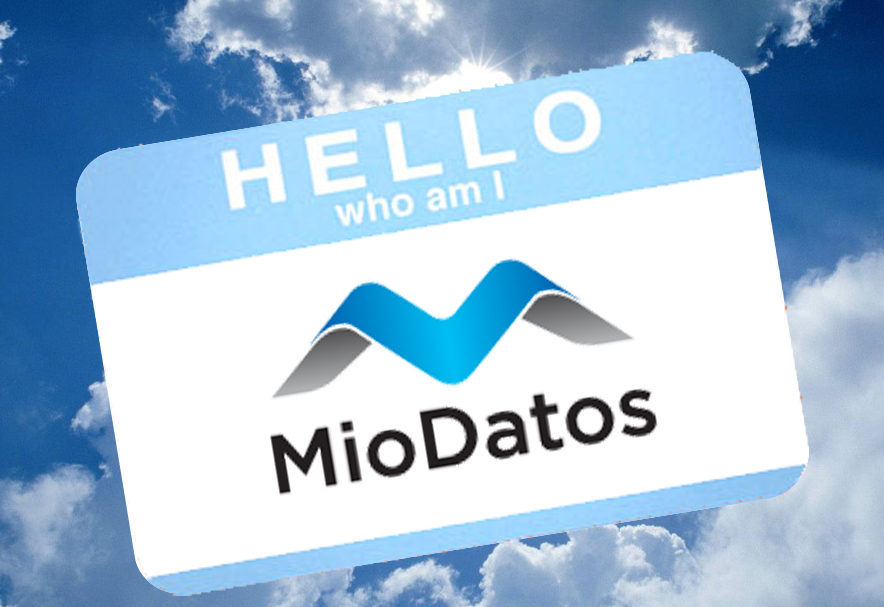 A singular truth about business in the modern age is that there is almost nothing that your competitors can't duplicate. Your methods, your products, or even your business model… if you have a great idea, you can be sure that somewhere down the road somebody will try to copy it. And not only will they follow your lead, but they may even do a better job at it than you or sell it at a lower price. How then, can small businesses have a competitive edge that makes you stand out from the rest?
Your brand identity
What is brand identity? Let's analyze some of the world's most powerful brands. Kids too young to read can recognize McDonald's golden arches. When someone asks you for a tissue, it typically goes along the lines of "Can I have a Kleenex?" Nike's Swoosh or Target's Bullseye are so readily identified that these companies don't even need to include their name in marketing collateral in order to be recognized. In short, your brand identity can be your most important intangible aspect of your business because it builds mindshare.
When customers think of your product industry, they will think of your business first. Technology will evolve, trade secrets may be shared, and products will change, but your brand can go on and create a lasting value that will extend beyond all other elements in your business.
However, a plethora of small businesses suffer from what can referred to as "multiple brand personality disorder." There is no focus to what identifies your brand, and marketing efforts are created in a haphazard fashion. If the different points of contact that you have with people seems inconsistent, then that will reflect on their perception of your company. Every small business needs to hammer down the basics to start building a strong brand presence. Some examples of this include: (but is not limited to):
Mission Statement
Logo design
Stationary
Marketing Collateral
Print Ads
Outdoor Marketing
Email Marketing Campaigns
Social Media Campaigns
Website
Remember that everything about your business should communicate the same message. How does your company want to be portrayed?
Here are seven ways to ensure that you are putting out a consistent visual identity that will reinforce your message and make you stand out from your competitors:
Reinforce your voice. Developing a key mission statement that explains your company purpose will be the springboard to a consistent design that will support your efforts. Be sure to reflect your company's personality in your mission statement.
Create a consistent visual style. If your logo (the flagship image of any brand) has an identity that is visually romantic, then this style should be carried throughout all visual elements, including uniforms, displays, etc.
View the larger picture before you fix things. A benefit to having a mission statement is that it diverts focusing on marketing materials in a piecemeal fashion. Before you decide to change the layout of the individual pieces, take a step back to consider the overall brand before leaping in.
Brand= everything. Your brand isn't just your website or your storefront. It's every point of contact that a customer will see you: from your business cards to your uniforms to your signage on your company vehicles. When it comes to strengthening a brand, this is the time to sweat the "little" details.
Put your brand in your name. If you are considering a name for your company, consider this- The most effective business names communicate the unique selling proposition or unusual aspect of the company. Also, it should be easy to say, spell, and remember. For example, JiffyLube explains exactly what the company does, providing fast oil changes for people on the go.
What is your type? Your business should develop a style guide of colors, fonts, and logo parameters that will remain consistent across all marketing efforts. If you want to establish yourself as an industry expert, you may want to consider your typography to be Times New Roman as opposed to Comic Sans.
Make a color statement. Colors can a powerful aspect for your brand because they can carry emotional impact. Color also increases brand recognition by up to 80 percent. It is so significant that many consulting firms start drafting client logos in black and white, and then create several color combinations to determine the best emotional response. By linking a strong, specific, and appropriate color to your company, you can get instant impact in a market.
Let yourself get bored. You may feel the impulse to change your brand because you are bored with the look. However, remember that you encounter your brand on a daily basis. While you and your close acquaintances may think your marketing seems redundant, you can be certain that your customers may only encounter your ads intermittently. On average, they take about five times as long to get bored. So resist the urge to change for the sake of changing! Your brand reflect the way you do business, the way you are perceived, and the quality of your products and services.
Have you tried these methods to strengthen your brand identity? Shoot us a line, we would love to hear about it!
MioDatos
We at MioDatos understand the importance of branding for small businesses and are committed to help you realize your expectations. We are currently in the works of designing a new feature that will allow you to incorporate your brand look and feel when designing referral campaigns and email blasts. Implementing marketing campaigns has never been easier. We are excited to help you harness the power of your fans and spread your brand message to a wider audience. Try us out by becoming a beta tester today and see how our marketing features can work for you.