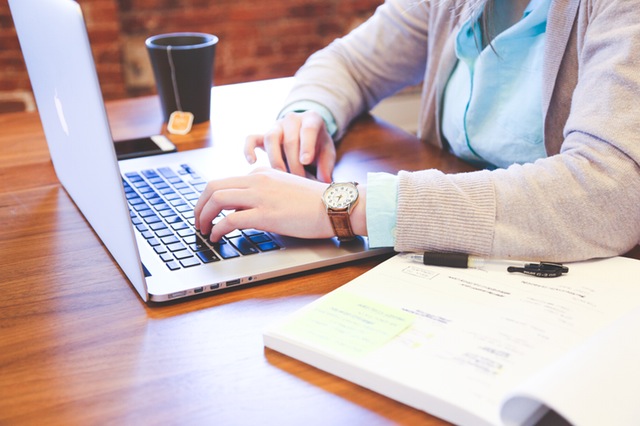 San Diego, CA, August 24, 2016 – MioDatos, a worldwide leader in synchronized channel marketing, has announced to host the 1st annual "Content for a Cause" competition for college students.
Designed to give students tangible marketing experience and a steppingstone into the professional world, "Content for a Cause" encourages college students to partner with a 501(c)(3) not-for-profit organization to create a 2-month digital marketing campaign via MioDatos' automated platform.
The student's objective is to work closely with a 501(c)(3) not-for-profit (of their choice) to develop a comprehensive understanding of its clientele and/or donor base. Participants will then strategize the digital marketing needs for the not-for-profit over a 2-month timeframe. Once the student has clearly defined the not-for-profit's objective for the campaign, he or she will create and schedule eight emails, 32 Facebook posts, 32 Twitter posts, and 32 LinkedIn posts.
"'Content for a Cause' is a unique and eye-opening opportunity for students to harness the skills they've learned in the classroom, and apply to an authentic professional setting," said Del Heles, President and CEO of MioDatos. "Our vision is to propel students' confidence for post-college life to know they can walk into an interview with palpable evidence of their work in- hand."
Now through September 19th, students can submit their eligibility to participate in the contest by visiting and signing up on the company's website at ww.miodatos.com, and clicking on the "Content for a Cause" tab. MioDatos also states that 501(C)(3) not-for-profits that participate in contest will be awarded a free 1-year subscription to use the platform.
About MioDatos:
MioDatos provides channel marketers with a robust solution for creating, scheduling and distributing marketing materials for customers. Utilizing the power of Synchronized Channel Marketing (SCM), MioDatos streamlines social media content, marketing emails and landing pages with seamless efficiency, giving you the tools to reach a broader scale audience without the aches and pains of trying to manually manage and share online marketing content with channel partners.
Prize(s) include: 1st place $1,000, 2nd place $500, 3rd place $250; A letter of recommendation from MioDatos President and CEO Del Heles; a press release including names of finalists and affiliated university; a case study conducted by MioDatos featured on company website.
Eligibility to win requirements:
Participants must be current college students attending a 2 or 4-year university and at least 18 years of age; completed application form submitted before September 19, 2016; partner with a 501(C)(3) not-for-profit; run live 2-month digital marketing campaign using MioDatos platform before October 2, 2016 (eight emails, 96 social media posts); submit a short PDF cover letter with attached (campaign) content emailed by December 23, 2016 to info@miodatos.com; subject line of email should be "Content for a Cause" followed by name of entrant(s); entrant(s) should provide their complete contact details (name, address, phone number and email; there can only be one person/ one group (2-3 participants) per participating not-for-profit.
Judging Criteria:
MioDatos will select an undisclosed, independent team of professors, marketing professionals and not-for-profit executives to judge submitted PDF cover letter/content; winner will be selected and notified by email on January 15, 2017. participants' work will be based on a combination of five equally weighted factors:
– Ability to follow 80-20 'rule of thumb' content
– Creativity
– Strategy
– Engagement (email opens, likes, shares, comments, new followers acquired, etc.)
– Proper submission of cover letter