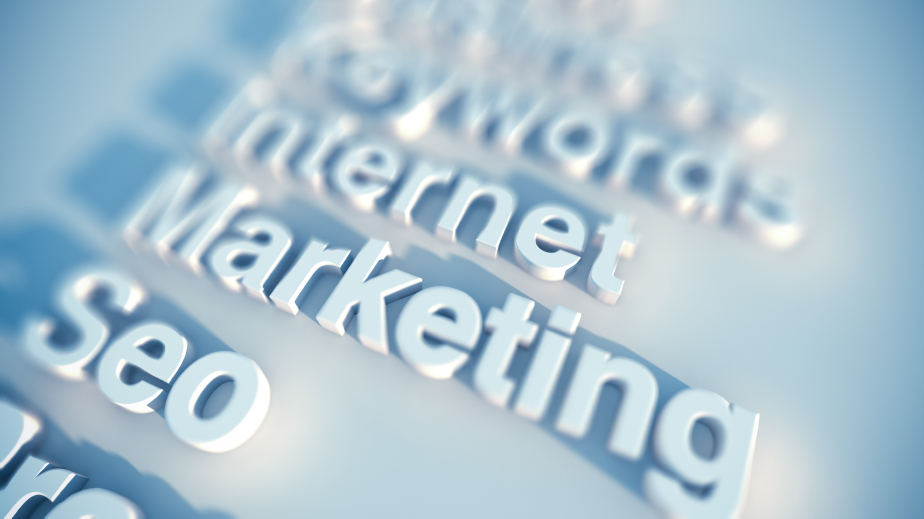 4 Ways Your Internet Marketing Is Having An Adverse Results
You do everything right. From compelling calls to action and an optimized SEO strategy to publishing informative and sending must-open email marketing campaigns — and yet no matter what you do — nothing's working. 
Inboxes are empty, phones are dead, web traffic is desolate and leads fall through faster than Usain Bolt running 100 meters. You try to stay positive and optimistic, but not even Buddha himself could help you with conversion or increased sales and revenue.
Saying Internet marketing is frustrating is an understatement. In fact, it's the very definition of an ironic assertion. The reality is, today's digital universe is overflowing with "look at me, look at me" content just begging to get noticed—leaving internet marketers with only a small window of opportunity to win our attention.
However, there is only one real reason why internet marketing exists: It works.
If you've locked the door and thrown away the key to your Internet marketing endeavors—take a deep breath, get some sleep, and find that key(!) because success is a lot closer than you think. 
If the following examples resemble a similar Internet marketing strategy to your own, it might be the root cause to your lack of success.
Here are the 4 best ways to shoot yourself in the foot with Internet marketing:
1). Only Tutting your Horn [Social Media]
Nothing will turn off your social audience more than solely talking and/or promoting your business. To a neutral buyer, casually surfing the endless waves of company profiles, an overabundance of self-promoting content is like throwing water at a cat.
Although self-promotion is an imperative component to a successful social presence, it should never be the only component. Remember, the social world is scaling the intangible walls of the Internet to be entertained, to walk away with something new or valuable, to be informed, to become fascinated and to interact with others—not to buy, buy, buy.
So, take a good hard look at your company's various social profiles and interpret them from a natural, unassuming perspective. What type of digital tone and/or culture are you establishing?
Is it one that's only concern is how amazing your product is and why people should buy it? Or, is it a place brimming with diverse curated and exclusive (original) content, fascinating statistics, visually engaging information, inspiring messages, humorous memos and consistent engagement?
2). Ignorable Subject Lines [Emails]
"Never judge a book by its cover."
Well, in the email stratosphere, people do. 
Email marketing continues to be one of the most coveted and exasperating challenges in digital marketing. With people's immunity to acknowledge spam-laced terminology and instantaneous ability to expose "meaningless" emails incredibly high, it's no wonder why average open rates are sinking faster than the Titanic.
Subject lines that don't:
Clearly communicate what's inside the email
Personalize the pitch
Initiate urgency or an emotional response
Use creativity
Keep the message short and to the point…
are destined to nose dive and descend into the dark nothingness of the email Interweb.
3). Failure to Strategize [Internet Marketing]
It was Peter Drucker, the "founder of modern management," who coined the phrase: "There is nothing more useless as doing efficiency that which should not be done at all."
Drucker's poignant proclaim alludes to mankind's incomprehensible ability to waste energy on things that hold no significance.
In the world of Internet marketing, failure to strategize remains one the biggest and most consequential reasons why our 'blood, sweat and tears' goes unnoticed. Without implementing a comprehensive premarketing foundation [of strategy], you might as well be fishing in the Sahara Desert.
Premarketing allows you to conceptualize your objectives while enabling efficiency into your work.
A strategy should be used to determine:
Finding the right brand identity and target audience
How you differ from the competition
What your product's transformation is after purchase
How quickly your audience can find what they need (e.g., website presence, brochures, E-commerce design/development, contact info, etc.)
What tactics to invest, outsource, or ignore
Outlining your work (e.g., blogs, emails, social media posts, infographics, press releases, etc.)
4). Designing a Poor, Unresponsive [Website]
Your website symbolizes the front door to your business.
Basic website optimization (i.e., SEO) is not the only important quality of a successful website, but so is aesthetically pleasing design, iPhone/Smartphone responsiveness, user-friendly page navigation, access to social media, the speed of performance, ease of measuring conversion or web traffic, and content positioning. There is no reason to develop a website that is overloaded with needless creativity and bombastic terminology—no matter how beautiful it may be.
A simple, chic and swift website implies that you have the necessary information in all the right places without going overboard. Remember, your website should be executed as a pitch to your target audience. People don't want to spend endless time scaling your website trying to find the information they need. They are busy. Tell them what they need to know first, where they can find it second, and what they need to do third—the rest is irrelevant.
Failure to leverage these steps usually results in potentially business-changing leads and opportunities to slip through the virtual walls of your business. Hit your audience quickly and efficiently, and don't give them an instant to think otherwise—because the moment you let them—you will never see them again.