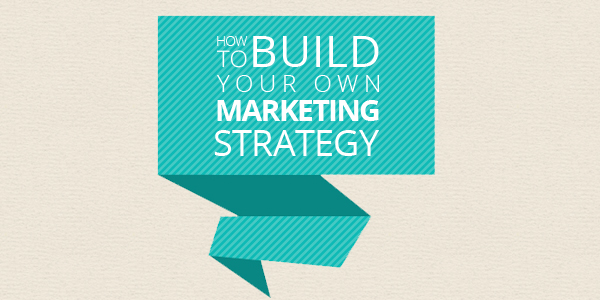 If there is one thing I've learned from my years as a marketer, it's that marketing will never be a one-size-fits-all type of solution. Every business is different. While one marketing plan can bring one business a tremendous amount of success, that same plan may generate no results for another. What does this mean? It means that an effective marketing plan must be tailored to the business it's looking to support.
More often than not, business owners rely on their intuition and gut to make important business decisions without really thinking about the consequences. While intuition has often proven itself as an important deciding factor, it may not provide you with all the information you need to create an effective marketing strategy.
The process of building a great marketing plan does not happen overnight. It requires careful thought and testing a lot of different ideas. It may seem intimidating to the marketing newbie, but that's why we're here to help.
Customers come first
This should be the golden rule of business owners. A happy customer is more likely to continue purchasing your product or service. They are also more likely to tell their friends and family about your exceptional customer service and amazing product.
Identify your target audience
It's easier to create a plan when you have your ideal customer demographic in mind. Segmenting and targeting has a profound effect on your marketing efforts. If done properly and executed correctly, segmenting can drastically increase your response right.
Identify your baseline
Where does your business currently stand? What's your profit revenue? How much of your budget is spent on marketing? What is your ROI? Asking yourself these questions will help you set a baseline to compare the results of your campaign.
Set realistic goals
Don't set an unachievable goal. I have seen many businesses take on goals that they couldn't achieve simply because they had set their sights above and beyond what their business could achieve.
Create a 90-day plan
If marketing is a novel task to you, creating an extensive plan can be very intimidating. A 90-day plan will help you focus on your short term goals and help you gain confidence in your marketing abilities.
Find your points of communication
You can send an email, discuss over a phone call, post to your social media outlets, purchase ad space, and more.
Take a moment to step back
Once you have executed your plan, refrain from refreshing your results. If anything, you may make generalizations too soon in the process.
Identify your position
What differentiates your business from your competitors? Your company's strategic position could be the determining factor in the effectiveness of your marketing strategy.
Join your community
Get social. Social media sites likes Facebook and Linkedin are where your customers are spending a majority of their time. Listen. Engage. Network. Social media is here to stay, might as well roll with it.
Ready to start hashing out your marketing strategy? Hopefully these tips find some use with your business. Tell us about your outcome and any tips you have for other marketers out in the world.
In addition to our platform, MioDatos also specializes in marketing consulting and services. Give us a call and we can help you get your marketing strategy together and even help measure your results.