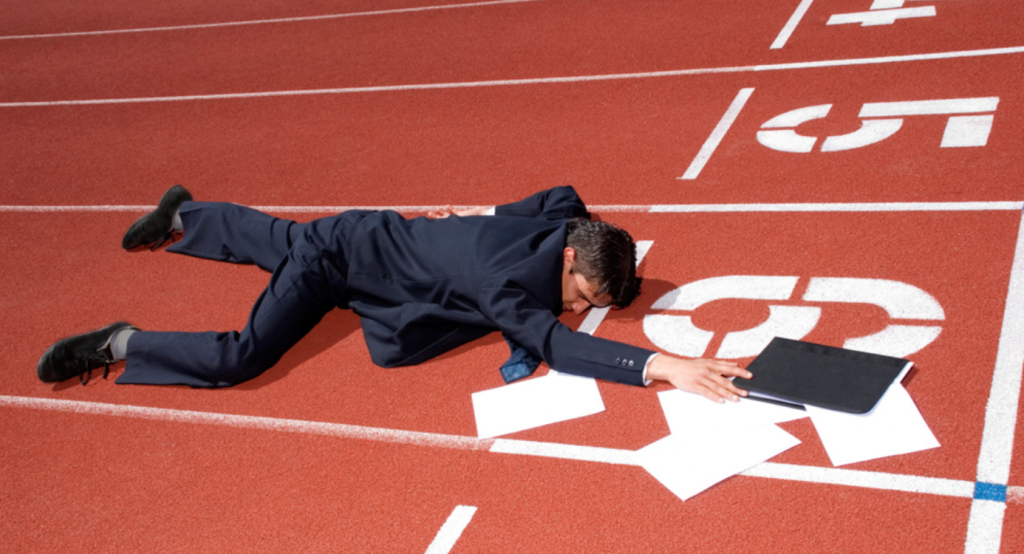 Best Marketing Strategy to Convert Prospects into Leads
Something just isn't working.
Your prospects, after displaying initial interest, have seemingly fallen off the face of the earth.
Phones aren't ringing, incoming emails cease to exist, and your patience is running on empty.
"Is it me?" "Am I going after the wrong people?" "Is my message being misinterpreted?" "Am I coming across as too strong?"
Failed attempts at converting prospects into customers are enough to make anyone go insane? The worst part is you don't have the slightest idea as to what it is you're doing wrong.
Some might say "that's simply a part of the game," others will suggest "it's just not a good time of year."
Sure, those justifications might be part of the problem, but the truth is, there is always something else you can do to improve your prospect-to-customer ratio.
And it doesn't even have to be that big of a change.
Here are 5 reasons why your prospects are not turning into leads:
1.) To Talk or to Type? That is the Question
You have a prospect's email and phone information, so which method should you approach first?
Fortunately, there is no right or wrong answer because this really depends on your prospect's personal preference of communication.
However, where business professionals falter is when they become reliant on one method.
Prospects are not created equally.
Some will favor the more human side of talking on the phone because it validates that you are in fact a real, warm blooded individual. Others prefer the convenience of email communication because there is less pressure to respond, it's quick and there is more time to conduct research or contemplate further options.
The best solution is to outline a balanced phone and email strategy that compliments one another. Avoid going for "the kill" right away by introducing yourself, your product and how you can help your ideal customer's life.
Trust and reputation are two of the biggest factors when it comes to solidifying prospects, so make sure to establish yourself before selling yourself.
2.) No Clear-Cut Website Direction
Your website is arguably the single most important platform for qualifying leads, and yet, many businesses struggle with implementing a concise call to action strategy.
A "contact us" page is great and all, but if it's your only means of acquiring leads, you can expect low conversion rates.
Each page on your website should possess some form of 'what to do' next. You should never assume website visitors will follow a synchronized order, starting at the homepage and ending at the "contact us."
The truth is, website visitors can stumble upon any webpage of your website; if each web page doesn't have a simple summarization of what you do and what they should do next—you will have missed out on a plethora of lucrative opportunities.
3.) Failure to Answer the "Why If"
In the world of capitalism, people will always look for holes in your argument or reasons to avoid your product and service.
The best strategy for deflecting these types of responses is to answer them before they're addressed.
Playing "devil's advocate" with your own business is a wonderful tactic for minimizing lost opportunities. Do your best to view your product from a neutral perspective and imagine different motives or justifications that would shun your argument. The faster you can answer the "what if," the harder it will be to bypass your business.
4.) Implementing Urgency without Association
Urgency continues to be one of the most effective strategies for instrumenting prompt action.
However, there is a right and wrong way when it comes to harnessing urgency in your sales and marketing.
For example, let's say you sell shutter and window protection from storms and home security. In your copy, you explicitly detail the consequence of not having your product installed into your ideal customer's home.
From flooding to burglary, your pitch is embedded with eye-catching repercussions of not hiring your business.
Although you thought you were stimulating urgency, instead, you failed to associate your product with relevancy—discouraging the need for your product or the incentive of purchasing it.
If you would have connected the consequence of not having your product with an association, you'd experience exponentially higher conversions. For example:
Global warming has tripled the likelihood of hurricanes
Winter time is the most prone time of year to experience home invasions
Homes without window protectors are twice as likely to get burglarized
The highest hurricane-related deaths occur in these southern east parts of the US
Ultimately, correlating urgency with relevance inspires higher conversions than simply stating negative effects or consequences.
5.) Not Labeling your Customers
Since you were little, you were probably told that labeling people is something you shouldn't do. However, in the world of business, labeling people consists of a very different meaning.
Consumers inherently prefer to be labeled than not be.
Labeling your customers brings validity into your argument and suggests you understand your ideal customer's needs and pain points better than competitors.
Ask yourself who are you trying to appeal and sell to, and respectively label who that person is.
Are they "socially active," "multilingual," "movie buffs," "coffee aficionados," or "cooking connoisseurs"? The more precise you're at labeling your prospects, the higher chance you will have at turning prospects into leads.