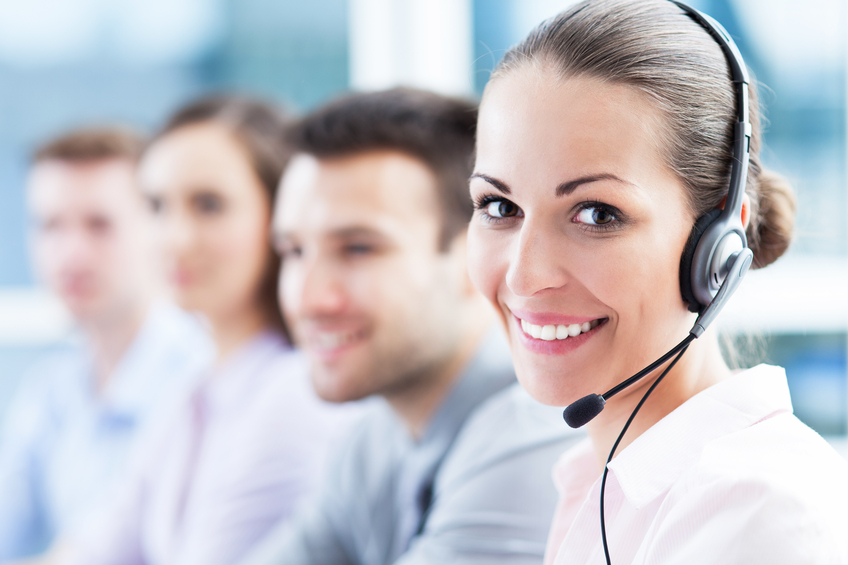 Cold calling is an art form—and whether you care to accept it or not—it takes a certain type of individual to be successful at it.
Someone with a razor sharp instinct to immediately identify the demeanor on the other line, and is able to adjust his angle without skipping a beat. Someone who can instill positive energy and a warm sense of gratitude while being thousands of miles away. Someone that is fearless in the face of crude, evil rejection or objection and can laugh at themselves no matter the circumstance. Someone that is empathetic and sincere, but also intuitive and rationale enough to know when to let go.
Given that it's the most common sales strategy on the planet, a successful cold caller takes someone special. But if you're one of thousands struggling to convert leads into revenue, here are 8 best practice strategies (in no particular order) that will help you to become the Da Vinci of cold calling.
1.) Preparation to Improvise
You could be the most lovable cold caller on the face of globe, but if you're not prepared, you might as well hang up. Have an "elevator pitch-script" on hand (not to read) that will help direct you towards your call-to-action. Research your subject's business and jot down any relevant information that will give you a better understand of what might be their pain points. Read their (personal and company) LinkedIn profile to get a thorough understanding of their professional history. People love flattery and can easily determine how well a salesman did or didn't do their homework.
2.) Passion of your Product
If you hope to have any consistent success with cold calling, you better be in love with your product or service. After all, why should a lead be interested if you're not? So, use your product, study your product, talk to it, sleep with it, watch TV with it—do anything and everything that will help you develop a personal connection and strengthen your pitch.
3.) Dial with a Smile
I know, sounds a bit creepy, but muster up enough energy to put yourself in the most positive mood possible before each phone call. It's psychology. When people hear your positive energy, they're more likely to continue talking and consider buying. It's simple, requires no talent or added expertise, and has an immediate impact. So, take a deep breath and slap on a smile—you will be glad you did.
4.) Use the 'Gatekeeper' Wisely
If you practice in b2b sales, you're most likely not going to get your target subject on the phone first. Depending on the situation, you will most likely hear a friendly "Thank you for calling [business name], how can I direct your call?" Anticlimactic, isn't it?
It's not.
This—in many ways—is the most important stage in the cold calling process. Well, also is the likelihood of being connected to your target, which now hangs in the balance of how well you responded. Be friendly, professional and establish urgency, because if the gatekeeper likes you, he or she will be more inclined to send you to the person you want to talk with. If not, you're likely to be sent to a voicemail or, even worse, given the dreadful reply: "Sorry, she is actually in a meeting right now, can I talk a message?"
5.) Don't Become Discouraged if Directed to Someone Else
If you are able to get past the initial gatekeeper, but are sent to someone you're not prepared to talk with, don't undervalue their ability to buy. Many companies have several gatekeepers or decision-makers, and the possibility of being passed around the company like a basketball is common, it doesn't allude to disinterest.
6.) Close the Door on your Way Out
Sometimes a conversation can take a life of its own. Before you know, you've hung up from a potential opportunity without even asking for a sale.
Remember, you're not calling to talk about how bad the Padres are or how hot it is outside—you're there for them to buy! But, the best opportunity to sell doesn't always happen at the end of the conversation. Sometimes your subject throws you a softball question or objection at the beginning or middle of the pitch that is just begging to be slammed for a game winning home run.
7.) End of the Call Without Ending the Discussion
If you don't want to be forgotten and left for death in the cold calling abyss, it's imperative that you leave the conversation with some sort of incentive or valuable attachment to talk again. It's human nature to forget, especially in the busy world of b2b sales, so connect your conversation with some sort of association. Whether it's getting back to about a counter-offer, arranging a demonstration, meeting you for lunch or coffee, make sure to leave tracks of anything tangible that will help your subject identify you, your product, or your cold call.
8.) Follow Up Strategy
Creating a thorough follow up strategy is key to effective cold calling.
It's a marathon, not a sprint, as It usually takes multiple efforts in order to turn a prospect into a paying customer. Whether you make additional calls, sends emails, connect with customers via social media or add them to a marketing campaign—each prospect should have a unique and personalized strategy that is angled differently from the previous attempt.
Personalization is the sprinkles on your cake when following up. This technique allows you to build a genuine relationship and show your prospect that you care. Even noticing the irrelevant details such as the weather, how their weekend went and what happened on the finale of Game of Thrones; anything that gives that edge or puts you over the hump of 'just another cold caller is key.
By personalizing your calls, emails, and overall strategy, you'll notice an increase in engagement with your customers and (hopefully) more sales! It's raining sprinkles! Hallelujah!
—-
Don't forget to track your leads in a CRM (Customer Relations Management) system and send emails on a daily basis to stay top-of-mind with your customers.
Start tracking your leads and sending emails today!