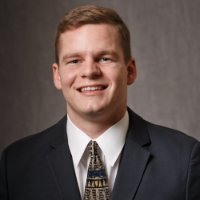 San Diego, CA, December 12, 2014 – Computer Market Research (CMR), a leading developer of channel management solutions, has released a 2015 Product Roadmap for its web-based marketing automation platform, MioDatos. The Product Roadmap introduces anticipated additions and upgrades to MioDatos through the first half of 2015:
Improved Analytics (Q1)
New analytics will show vendors how their partners are performing in marketing campaigns. Analytics will include statistics for emails sent, emails opened, social media postings, and more.
Lead Scoring (Q1)
Lead scoring functionality will allow users to have a better idea of which leads are high-priority.
Website Integration (Q1)
The website integration feature will allow users to input code into their web pages that tracks website traffic with added granularity such as duration of visit, pages visited, and much more. The information captured will also be displayed in contact records.
Drip Campaigns (Q1)
The drip campaign feature will allow users to place their contacts in automated email sequences.
Social Media Advertising (Q2)
CMR will be adding the ability for users to create social media ads from MioDatos and track performance and ROI.
Social Media Demographic Finder (Q2)
CMR will be adding the ability for users to search and discover new leads on social media using the information that people share on their social profiles. User will also be able to search for keywords and perform other social media listening tasks.
Task Creator (Q2)
The task creator will be an extension of the lead scoring feature. Task creator will allow users to create automated tasks for sales people when a contact reaches a certain lead score.
The MioDatos platform was launched early 2014. In addition to offering core marketing automation capabilities, the platform is used by channel marketers for synchronized channel marketing, channel gamification, and more. David Ring, Product Manager of MioDatos, said that "We're excited for what 2015 has in store for MioDatos, new functionality and new opportunities for our clients."
If you have any questions regarding MioDatos and the 2015 Product Roadmap, contact David Ring at (858) 795-1021 x154, or at david@computermarketresearch.com. Information can also be found online at www.miodatos.com.
About Computer Market Research, Ltd.
Computer Market Research (CMR) delivers cost-effective, SaaS applications to channel organizations across the globe. CMR aims to assist these organizations in managing channel data, optimizing trade promotions, and building effective distribution channels. With over 30 years of industry experience, CMR's innovative solutions convert data into intelligence. CMR is headquartered in San Diego, California. Additional information regarding MioDatos is available at www.computermarketresearch.com.