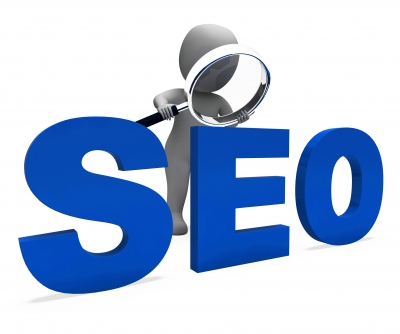 It's no secret that people who are looking for answers these days turn to the internet and search using Google. But how does Google decide who deserves the top spot on the search results? Welcome to the world of search engine optimization, or SEO. SEO determines which websites are relevant and ranks them based on an algorithm. In order to get your company at the top of search results, here are a few tips for getting your company on the top spot.
Content is King 

This is probably the most overused marketing term but it is absolutely true. The content you publish through various sources (i.e. social media, blogs) must be beneficial and informational to the user. Original content is also a must. Remember, Google's mission is to delight users with helpful search results, so keep your content fresh and original to rank higher on the search results.

Keywords 

Let's face it, if you own a small company that makes pizzas you probably won't be a top result for people who search the term 'pizza'. This is a short-tailed keyword that will have a lot of competition for rankings on Google. However, if users type in "delivery pizza in south Boston", which is a long tailed keyword, you'll have a much larger chance of reaching the first page. Including keywords such as your location and services multiple times on your website will help you rank high for people who are looking for something more specific than 'pizza'.

Video 

These days, having a video on your site is serious business. Videos increase the amount of interaction between you and your target audience, keeping them on your website longer. Even better, you can put the video on YouTube as it's not only the second largest search engine, it is also owned by Google. You might be saying to yourself, how am I supposed to create a video when I have no background in video production? While it may seem like you need to hire a company to create a video, you'll find it is not that difficult to create a great looking video with even your camera phone. Give it a try!"

Social Media 

Being active in social media is also important when it comes to page ranking on Google. If a user is looking for "lawyers in San Francisco", and they find a well-kept and credible LinkedIn page of a lawyer near them, they will more than likely visit that lawyer's website to find out more about his/her practice. Remember, many people want the chance to engage with your company before buying so keeping your social media pages up to date with good content will help a lot.

Headlines 

What is the first thing people see before clicking on a site? The headline. Your headline should grab your reader's interest and encourage them to want to learn more. Having searchable keywords in the title of your web page is a good idea as well, just don't overdo it. Also, your headline should not be so long that it gets cut off. Shoot for 60-65 characters in your headline. Make sure you say what you need to say in the space allotted for you.
As you can see, there are many ways to increase your page ranking on Google. If you follow the steps outlined here, you are on your way to the first page of Google. Are there additional ways you can think of to increase your page ranking? How have you seen these tips work for you?