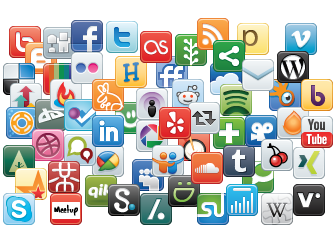 If you are new to creating social media posts, get in here. When I first began creating social media posts, I had no idea how to create them, what people were interested in, and how a social media following could increase sales. I have come a long way since then and I have learned a lot in the process. As it stands, I can create and schedule a week's worth of social media posts in a few hours. I have also created a bank of generic social media posts with over 175 usable posts that I can draw from. In this article, I will explain how to write a post, what types of posts get the most engagement, and how to engage with your social media following.
Content
As you can imagine, the subject of your post is of great importance. Ask yourself, what are users of your product interested in? For example, if you own a gym, many of your customers would be interested in diet plans and workout routines. Most of your posts should educate and inform your customers. This will not only help them get the most out of your product, but will also help establish your company as a leader in the industry. In general, 80% of your posts should educate and inform while the other 20% should help sell your product.
Increase Engagement
After trial and error, I learned that people engage the most with posts that either include a link or a picture. A picture will grab their attention and inspire them to engage with your post while a link will populate the post with additional information that will delight the user. Posts that do not contain a link or a picture will not only have less engagement, but some social media platforms also rank them lower so they reach less people. I would also recommend using hashtags on Facebook and Twitter. Facebook has a trending section that identifies the most popular hashtags. Similarly, Twitter shows the most popular hashtags but users can also search for certain hashtags to find content they're interested in.
Engage with Your Users
When posting to social media regularly, many followers will reach out to you. Most users will explain customer service issues, express love for your product, or write reviews. It is imperative to respond to all users and not delete any comments. When a customer endorses your product on social media, other people can see that so thank them. Many social media sites are great for solving customer service issues. Respond promptly with a solution and you can expect many of those customers to return for more products.
Now that you have a basic understanding of how to create and manage social media, give it a try. I would recommend using MioDatos for all your social media needs. If you have any questions, comments, or additional tips, drop a comment below.