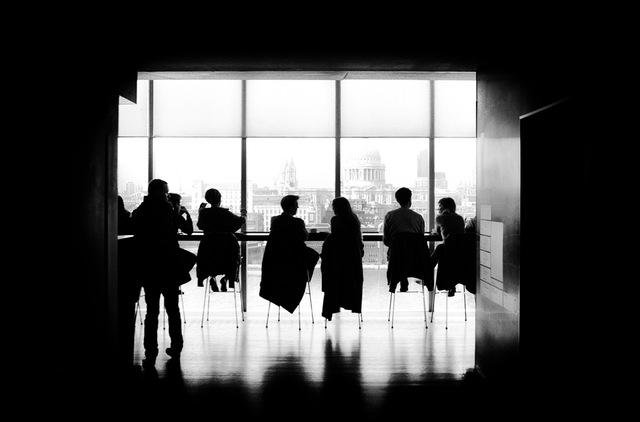 Once your audience members begin to tune out, it can be a down-hill struggle from there on out. Learn how to prevent that from happening to your company by reading below.
To get your message across, you absolutely have to hold the attention span of each member in your audience. Just ask any presenter, film maker, professor or journalist, and they'll tell you the same thing. It can be challenging to captivate your audience, but here are some tips that will help you entertain and engage.
Here's 5 Tips to Captivate Your Digital Audience
1. Start With Compelling Content
Before anything else, you must be providing your readers with interesting content. No one wants to read information they either already know about or don't think is important enough to take note of. You are considered to be an expert in your field, so try not to disappoint your audience with amateur or boring material.
2. Incorporate Visuals or Interactive Media
If you had to choose between reading a 10 page white paper or watching a 10 minute video tutorial, which one would you pick? If you picked the video tutorial, you're not alone. According to an Inc. article, visual posts produce 650 percent more engagement compared to text. It's no wonder why visual platforms such as Instagram, Pinterest, Snapchat and Vine are growing rapidly. Even informative content such as webinars and infographics are much more interesting than traditional text.
3. Engage With Your Followers
Engaging with your audience is probably one of the most important aspects of keeping their attention. In this case, engagement refers to:
– Consistently posting/emailing on behalf of your company
– Responding to any questions your audience members may have
– Asking your audience questions that are considered conversation starters
– Encouraging two-way communication between your company and its loyal fan base
By engaging, your followers feel valued and appreciated. Some examples of brands that do an excellent job at this are Zappos, Starbucks, and Old Spice. For a complete list of the top 20 brands to follow on social media, read this Forbes article here.[Title]
4. Go Back and Engage More!
Just when you think you have completed the engagement process, you have to go back and start the process all over again. Your company should never stop engaging with its audience! If you only create engaging posts, but never respond or reward your followers, they'll catch on very quickly and ultimately stop listening to what you have to say.
5. Transparency is Key
Last but not least, you need to be transparent in your marketing strategy. It's never a good idea to force a persona that your brand doesn't fit, or to make promises that the brand cannot live up to. By coming off as honest, genuine and willing to help, your fan base will show their appreciation through engagement and an increase of ROI.
Let MioDatos help captivate your audience by running 4-6 months campaigns!
Start your free 60-day trial today!