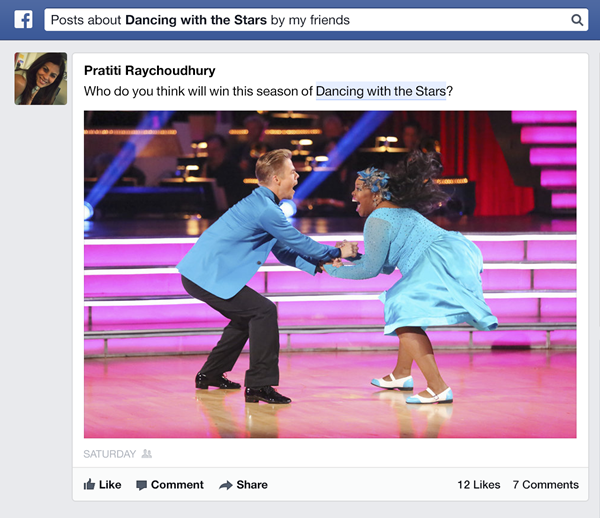 Since it's launch in July, Facebook's graph search is currently undergoing some major updates that will make it easier for users to find the content they're looking for.
The popular social network is currently in the midst of testing updates to their search engine to include posts, comments, captions, and status updates. For example, you can now search "Posts about Breaking Bad by friends" on Facebook to gather a stream of posts by any of your friends mentioning Breaking Bad. Currently, Facebook is still testing the new updates, so only a small subset of Facebook users have the new Graph Search. We can expect Facebook to slowly roll out the updates once they have completed their final phases of testing and patched up and bugs.
If you are unfamiliar with Graph Search, it is a search functionality that indexes photos, interests, locations, and businesses. You can use it to find dessert shops in your town, or hotels in Hawaii. Currently, Graph Search is only available to all users in the US.
What Does This Mean for You?
If privacy is a concern, Facebook will only include your posts, photos, and comments based on your privacy setting. Your posts to friends will stay remain among your friends, but your public posts can be accessed by anyone. You can search for posts that you made in the past year or follow important discussions within your network.
As a marketer, this means you can now search users mentioning your business, brand, or product — a perfect opportunity for customer outreach. It can help you identify product trends, activiny around an event, and so much more!
So tell us: are you interested in the upcoming changes?