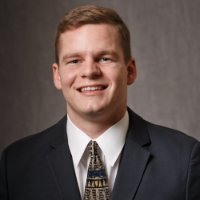 San Diego, CA, November 12, 2014 – Computer Market Research (CMR), a provider of web-based channel management solutions, has announced the launch of the CMR Partner Program. The CMR Partner Program is intended for agencies and consultants that are interested in a strategic partnership with CMR.
Prior to being admitted into the program, prospective partners submit a sign-up form that is routed to CMR administrators for review. Once approved, partners gain immediate access to an online portal that contains white-label agreements, referral agreements, product literature, whitepapers, and CMR marketing content.
The portal also offers an opportunity registration module. This feature enables partners to register new leads and request web-based training from CMR. All opportunities are registered through the submission of online forms.
The new program is hosted on PartnerPortal, a platform developed by CMR earlier this year. PartnerPortal is a CMR product used by clients as an online hub for channel programs. PartnerPortal supports a variety of channel management modules such as Co-op/MDF, Deal Registration, Rebates, Partner Sign-Up, and more.
President of CMR, Del Heles, said that "PartnerPortal has been an effective tool for our clients. Now, we're excited to be using some of its functionality internally."
"Many agencies and consultants have clients that are looking for specific channel management tools. Our goal with the CMR Partner Program is to keep those consultants and agencies informed on our latest product information. That way, they can keep their clients up-to-date on which of our solutions will fit their needs," concluded Heles.
Aside from pursuing new business opportunities, CMR will also seek to work with partners in a variety of editorial capacities.
"We realize that there is a growing need for quality content on effective channel management practices. Whether it's a whitepaper, a blog post, or an industry study, we look forward to working with partners to inform organizations on the best practices that surround distribution channels," stated Jesse Ignell, Marketing Communications Manager at CMR.
For more information on the CMR Partner Program, send an email to marketing@computermarketresearch.com.
About Computer Market Research, Ltd.
Computer Market Research (CMR) delivers cost-effective, SaaS applications to channel organizations across the globe. CMR aims to assist these organizations in managing channel data, optimizing trade promotions, and building effective distribution channels. With over 30 years of industry experience, CMR's innovative solutions convert data into intelligence. CMR is headquartered in San Diego, California.