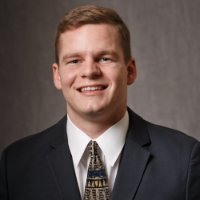 San Diego, CA, November 11, 2014 — Computer Market Research (CMR), a leading provider of web-based channel management solutions, has officially released a Channel Gamification module on its MioDatos platform.
The announcement comes four months after CMR revealed its plans to finish building a Channel Gamification module by Q4 of this year.
"We set our goal to have Channel Gamification ready sometime during the current Q4. We're pleased to have achieved this goal – and now we're looking forward to earning client feedback," said David Ring, Product Manager of MioDatos.
Gamification is the concept of applying game mechanics and game design techniques to engage and motivate people to achieve their goals. Gamification has been an emerging trend in recent years. Over 70% of Forbes Global 2000 companies surveyed in 2013 said they planned to use gamification for the purposes of marketing and customer retention. While gamification is typically used to promote certain actions from employees and end-customers, Channel Gamification differs in that incentives are being given to a channel partner.
Creating incentive in the channel is important since partners have historically shown low participation rates in vendor-led channel programs. Gamification has also been used to boost channel loyalty and partner engagement.
To learn more about Channel Gamification, contact David Ring at (858) 795-1021 x154, or at david@computermarketresearch.com.
About Computer Market Research, Ltd.
Computer Market Research (CMR) delivers cost-effective, SaaS applications to channel organizations across the globe. CMR aims to assist these organizations in managing channel data, optimizing trade promotions, and building effective distribution channels. With over 30 years of industry experience, CMR's innovative solutions convert data into intelligence. CMR is headquartered in San Diego, California. Learn more by visiting computermarketresearch.com.