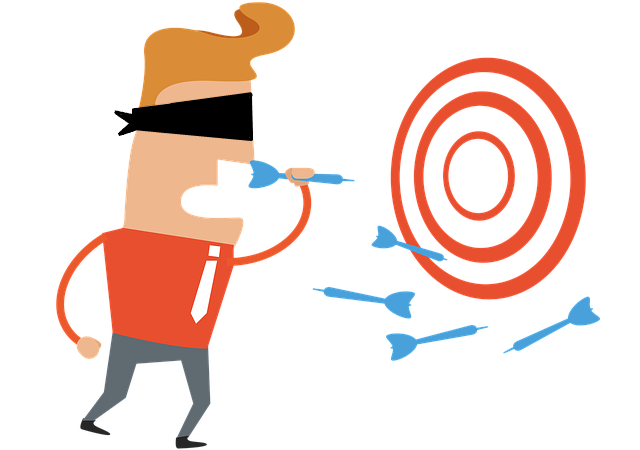 Internet marketing is (how should I put this?) hard. No. That's too obvious.
Internet marketing is complicated? Well, yeah, everyone knows that. Okay, how about Internet marketing is frustrating?
I give up.
Internet marketing is any adjective you want to call it. It's tedious and ambiguous, richly rewarding yet brutally honest, painful and blissful, transparent but vague.
And as the waves of content continue to overwhelm and saturate the depths of the virtual ecosystem, Internet marketing's infinite catalog of adjectives will only continue to grow.
But if Internet marketing is causing more negativity than prosperity, you may need to rethink your strategy and execution. Remember, Internet marketing exists on this planet for one reason: It works (when it's done right, of course).
If you continue to run into the intangible wall of the Internet, here are 5 reasons why your efforts are failing:
1.) Poor Pre-Strategy
It was inspirational businessman, Harvey Mackay, who coined the phrase, "If you fail to plan, then you plan to fail." That little piece of advice couldn't resonate more than with the 90 percent of marketers that never see their efforts produce results.
To be successful at Internet marketing, self-discipline and preparation are monumental. Throwing any and every marketing idea "against the wall to see what sticks" is the reason why so many will grow a resentment and bitter distaste towards the industry.
Having an "as you go" mindset will probably never give you the results you want. Just like in chess, strategy is imperative if you hope to outthink your opponent. So, blueprint your ideas first then adjust on an as needed basis.
2.) Quantity Over Quality
Don't overwhelm yourself.
Keep yourself organized, and maintain a crystal-clear understanding of what you want to do, how you want to do it, and who you want to see it. Doing everything is impossible, which is a common stereotype in marketing where most of us perceive productivity as efficiency. But in the multifaceted and competitive landscape of Internet marketing—doing one thing good versus doing 10 things average does not produce the same results.
Efficiency corresponds with quality, not quantity.
3.) There is Always a Shortcut
No. There isn't.
Marketing requires dedication and passion, and having this attitude or strategy to "cut out the middle men" will not produce long-term results.
Quality takes time. It doesn't happen overnight, nor does your brand identity.
Consumers today are adept at noticing "careless content," and will happily abandon your product in the whitewash of their Internet surfing.
4.) Quickly Become Discouraged
I'm at fault for this just as much as any other Internet marketer. But a pessimistic attitude doesn't translate well, and your content will suffer from "negative production."
It's easy to say "stay positive" but that is what you must tell yourself. Believe that your dedication will pay off, as much as it feels like only your mom is the only one engaging with your content. And she very might well be, but it's your mindset after failure that will determine the future of your success.
5.) Don't Have the Skillset
Success doesn't happen overnight, but neither does talent. In order for your Internet marketing efforts to truly pay off, you should know the ins and outs of the trade. All too common do marketers mistake their confidence as talent.
Always continue to:
• Ask questions—and consult with others who have the experience.
• Attend—trade shows, webinars, conferences and network with people. Most Internet marketers will be more than happy to talk with you, and help steer you in the right direction.
• Read—it just does something to your brain differently when you're able to digest something that is non-oral or visual.
• Research competitors—no, don't steal. But listen and learn, you might just take away something you were always curious about.
Harness your Internet Marketing Today
– Create, schedule and distribute content with seamless efficiency
– Optimize consumer awareness
– Nurture leads
– Develop consistent brand messaging
– Increase customer loyalty
– Reach a broad scale audience
– Measure marketing campaign effectiveness
– And more!