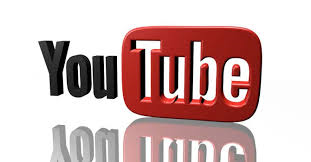 In the world of content creation, video is king. Many people feel more engaged with the company when watching a video than with any other form of media. If you belong to a company who is already creating video content, then you're ahead of the game. But what good is the video if no one can find it? This is where the world of optimization comes in. By optimizing your videos, people will be able to find, view, and visit your website with ease. Before we get into the 4 tips I have created, there is one thing we need to understand. Google, the most powerful search engine in the world, owns YouTube. Google loves connecting searchers with relevant videos whenever possible. With this in mind, let's go to work.
Customizable Thumbnails
The first thing viewers notice about your video is the thumbnail. Your thumbnail should grab the viewers' attention and make them want to watch your video. When you first upload your video, YouTube automatically grabs three random thumbnails from your video to choose from. While sometimes you may luck into a screenshot you want to use, most of the time you will want to use something else. In order to use a custom thumbnail, you will need to verify your account. To do this, go to your YouTube Settings, then click View Additional Features. Once there, look for the Verify button below the Account Status. Just type in your cell number then type in the verification code. Boom! You can now customize your thumbnails.
Transcript

When creating your video, it is important to have a few keywords in mind that you want your video to rank for in Google searches. YouTube will pick up on these keywords you want to rank for. In order to include your transcript, go to your video manager then click Edit next to the video you want to transcribe. On the top right-hand corner, click on Subtitles and CC and add your transcript. YouTube will automatically match your transcript to your audio. I recommend going through the video and adjusting for errors. After that, you're set!
Call to Action

Adding a call to action to your videos is imperative. First, you will need to think about what you want your viewers to do when they are done watching your video. For the most part, you will either want them to watch another video, go to your website, or subscribe to your channel. You can add a clickable link to another video or a subscribe button in the Annotations tab of your video. In order to add a link in your video to your website, go to your YouTube settings and follow these instructions.
Description

The description of your video should not be overlooked. It is another great way for Google to figure out what your video is about. Write a description that includes the keywords you want to rank for. If you are having trouble trying to figure out what to write, I recommend using your video script as the description. You can also use the description to add a call to action. If you want people to go to your website or a blog, add the link at the top of your description.
There you have it, 4 tips for optimizing your YouTube videos and helping Google find your videos. If you would like an example of what your videos should look like after optimizing, click here. Do you know of any other ways of optimizing your video? Leave a comment below.