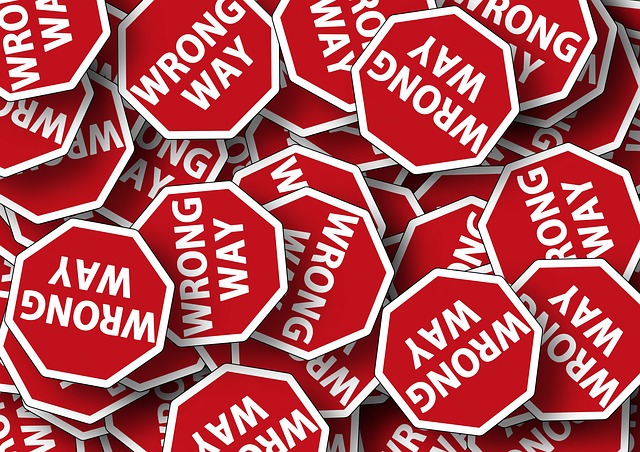 Marketing is no walk in the park.
It's as unpredictable as an earthquake, and as complex as a Calculus exam—but nonetheless—a strategy no company survives without.
Especially when you consider what today's marketplace presents businesses with: An overloaded saturation of "look at me content" people have become innate to ignore, and willing to dismiss. But even in the most treacherous of times, marketers hold their heads high, throwing anything and everything against the wall, and seeing what sticks.
But if your marketing efforts continue to produce the same 'negative' results, it may time to reevaluate your strategy.
Start by taking a good, hard look at how you approach marketing with channel partners, because even the smallest tweaks or modifications can make a drastic impact.
**Here are 3 of the biggest mistakes vendors make when distributing content for channel partners to share with their customers.
1. Missing the Bullseye
Partners are focused on daily tasks and constantly moving to get sales and beat quotas. Because of this, partners move away from their indirect marketing efforts to concentrate on a more human-to-human or "door salesmen" approach.
On the other hand, vendors distribute beautifully curated marketing materials to their channel partners and hope the materials are shared with their end customers. However, due to limited time and resources, key marketing content will not be distributed. In addition, the vendor's have no method of tracking where and what materials are being shared.
Therefore, both partners and vendors fail to hit the bullseye when it comes to their marketing opportunities. Without a cohesive, you scratch my back, I'll scratch yours approach, developing an effective marketing campaign becomes ever more challenging.
2. Not Enough Emphasis on Value
Modern day marketers (that participate from a manufacturer's perspective) have become consumed with producing "advertisements," instead of producing value. Your channel partners want to add value into their customer's lives—and vibrant, aesthetically pleasing advertisements don't always do that. The focus should be on producing informative, relevant and educational content that entices your channel partners to spread the word; "nice to look at" content should be secondary concern.
3. Falling Behind an Ever Evolving World
With the birth of social media, companies have to think and act faster than ever before. The 'digital arms race' that is today's networking universe is a vast and endless struggle, coercing companies to constantly scan the virtual horizon for topical content and newsworthy information. And without a clear and concise strategy intact, or without deploying marketing material that's tailored to each unique social platform—problems will enviably occur, and with problems comes missed opportunities.
Experience the Power of Synchronized Channel Marketing
MioDatos provides channel marketers with a robust solution for creating, scheduling and distributing marketing materials for customers. Using the power of Synchronized Channel Marketing (SCM), MioDatos streamlines social media content, marketing emails and landing pages with seamless efficiency, giving you the tools to reach a broader scale audience without the aches and pains of trying to manually manage and share online marketing content with channel partners.
Optimize consumer awareness, nurture leads, identify B2B objectives, establish consistent co-branded messaging, develop stronger marketing campaigns and increase partner loyalty with business partners through MioDatos' revolutionary platform.